I am feeling excited, very excited. I love tulips and have grown them in pots and in the ground here every year since we came over nine years ago. On a cold grey February morning I was having a cup of tea with a friend and we got to talking about the bulb fields in the Netherlands and the gardens at
Keukenhof
. My friend used to live in Leiden, right on the doorstep of all of this. I confessed I had always wanted to go. "Well we should, of course we should. We should go this spring. Let's look at flights.." and in half an hour we were booked with flights and accommodation. Ian was happy to hold the fort here and with my dad. For weeks it felt a bit pretend. But it is here, now, today. This afternoon we fly to Amsterdam.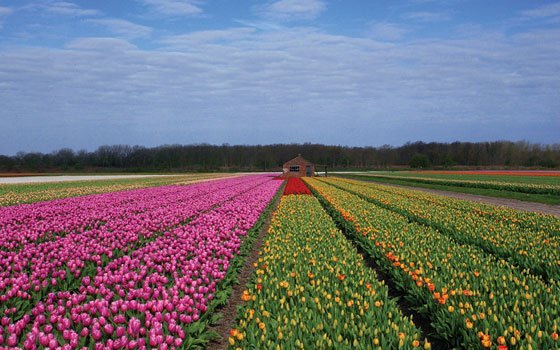 Will it really look like this?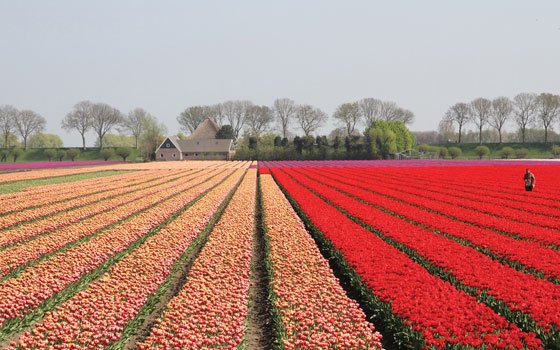 Or this?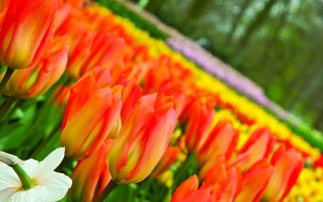 Or this?
These images are all from
holland.com
but I will come back with some of my own.
This is exactly the sort of visiting I love. My friend knows Leiden well and still has friends there. We have rented an apartment and might well rent bikes. I shall piggyback on her local knowledge and that will be marvellous. I love a good hotel but I also love the way that a connection with place allows you to taste, just for a few days, what it might be like to live somewhere else.
Off to pack my bag. Can't wait!